Our Preacher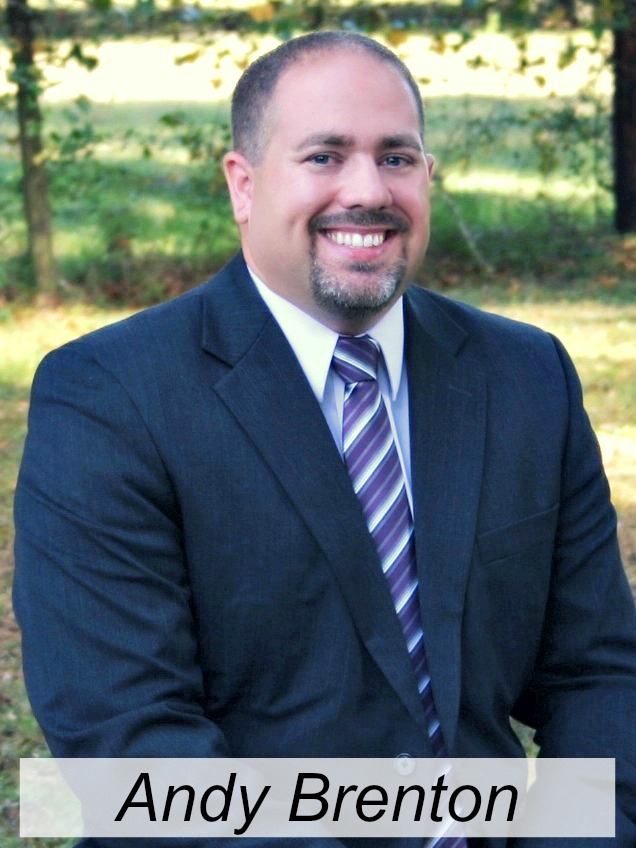 My name is Andy Brenton. I serve as the preacher for the Trilacoochee congregation, having previously worked with churches in Georgia and Indiana. I'm very happy that you have shown interest in the work that we're doing at Trilacoochee, and would like to introduce myself to you!
I was born and raised in Kokomo, Indiana. My wife and her parents were instrumental in teaching me the gospel, and I have been a Christian since I was twenty-two. I got my first experience in public speaking at the Westfield church of Christ, where I was given the chance to present short Wednesday night talks. It was not long before I started teaching Bible classes to the younger kids and giving full-length sermons.
I enlisted in the Marine Corp out of High School and was stationed at Camp Pendleton in California. Upon coming home and doing well in a technology career I sought more experience preaching and teaching. It was during this time that I completed a preacher training program at the Ellettsville church of Christ in Ellettsville, IN. Four months following its completion I committed myself to the work of an evangelist.
I married the love of my life, the former Dawn Winn, in July 1999. She attended Indiana University in Kokomo, IN, and has family near us here in Florida. We have three children together: Alec, Aden, and Ava. In my free time I enjoy wood-working, playing airsoft, target practice and spending as much time as I can with my family.
I have been preaching for over ten years, with speaking engagements all over the United States. In my work at Trilacoochee I teach public and private Bible classes, preach sermons every week, and provide counseling for church members who are struggling with spiritual challenges. I am always happy to hear your feedback or take questions you have about the Bible-based work going on at Trilacoochee!